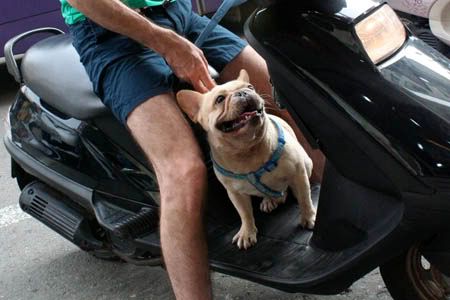 Man alive I am a lame blogger. I knew it would take some time before I start blogging again, but I never expected it to become months. My excuse is that I've been terribly busy with school. Working more hours than I have in almost two years was a shock to my old system.
Besides working we've also been getting back into the swing of living in Asia, visiting markets for fresh produce, teaching Alexander how to ride a scooter, finding the best places for baking ingredients, trying out new dishes and places to eat and visiting big cities like Taipei and Kaohsiung over weekends. And becoming parents to a one-year old French bulldog!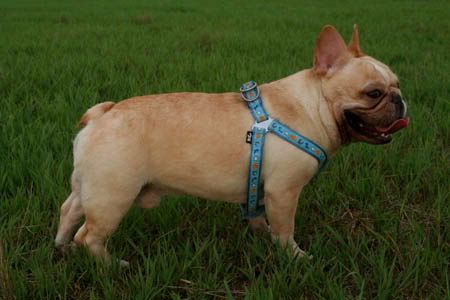 We barely got back when a friend mentioned that she knows someone who cannot take care of hers anymore and is looking for someone who can adopt him from her. We were immediately curious and I think we made a decision even before we saw him.
His name is Japie, he is a beige Frenchie and he is adorable. He has brought about quite a shift in our lives. We're now cooking big batches of dog food once a week, give doggie baths, spend a ridiculous amount of time in pet stores looking for toys and have regular discussions about his bathroom.
He was named (by us) for an Afrikaans boy hero I learned about as a kid. When I told Alexander the story years ago he decided that if we should ever get a dog he should be named Japie, so there you are. I don't think ours is very brave, but he is quite the hero of our hearts.
Yup, he is all I talk about these days.
I'm going to try my best to post more very soon. We're still apartment hunting and that is quite a mission here, so I'll keep you posted on that (I think we may have found a place), I've done some baking and Alexander had his camera ready, I'd like to share some of our market experiences with you and our adventures back in Asia.
I'll be back soon, I promise!