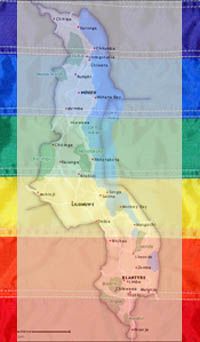 In a completely unexpected turn of events, the president of Malawi Bingu wa Mutharika, officially pardoned the gay couple who got sentenced to 14 years in prison a couple of weeks ago. Miracles doth happen.
They were immediately released from prison, following a visit to the president from the UN Secretary General, Ban Ki-moon. The president still said that homosexuality was illegal and not part of Malawian culture, but that Tiwonge and Steven were released on humanitarian grounds. The country has been criticized by international groups, celebrities like Madonna and Elton John and foreign countries.
Although the news was not met with great cheers from most Malawians it may just be the start of some much needed change in the country. And one can only hope this kind of change will spread to other African countries like Zimbabwe and Uganda and further into the continent.
* Full article at the
New York Times