Since arriving in Los Angeles last Thursday we've been spending a lot of time eating at the city's many fantastic restaurants and cafes. And of course also enjoying the atmosphere, the architecture and the company of Alexander's sisters. Olivia flew out here for a couple of days, while Genevieve has long been a resident of the city.
Here are some pictures of a couple of meals we've enjoyed over the past few days.
Breakfast at
Square One Dining
on Fountain. Fantastic fruit, freshly baked scones and muesli. The seating on a patio out back did not hurt.
Lunch at
Joan's on 3rd
. Excellent food and despite the fact that they expanded they are still as great as ever. I was convinced of seeing Naomi Watts. I didn't.
And of course, cupcakes at legendary
Sprinkles
on Little Santa Monica was the perfect place for a late afternoon bite.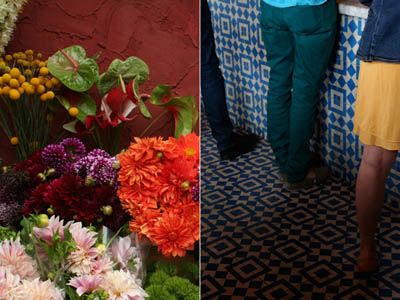 Saturday we wandered around Silverlake, where I still won't mind living.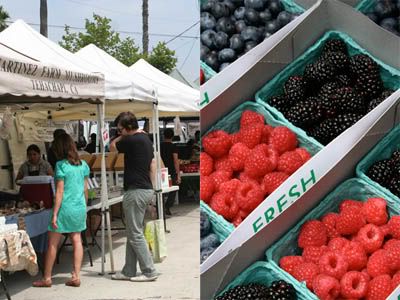 We headed to the Silverlake Farmer's Market...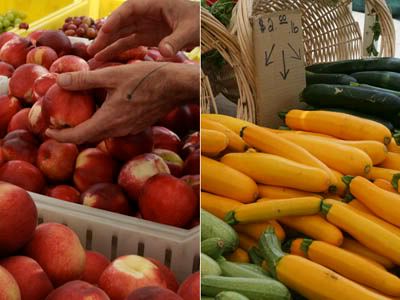 ... for some fresh produce...
which resulted in an awesome dinner...
... and breakfast the next morning.
We enjoyed lunch at the super fun
Lemonade
on Abbot Kinney. We all had salads, awesome salads, and the lemonades were something else. I had cucumber and mint, while Alexander chose this bright watermelon and rosemary. Super refreshing.
I did not spot any celebrities around there like my first time in the neighborhood, but this handsome piece kept on popping up everywhere.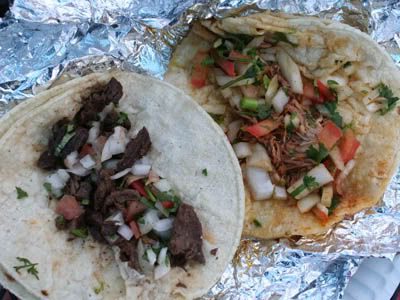 Lunch on Monday was tacos from the Yuca truck on Hillhurst. Really flavorful and well prepared. And not at all heavy, just perfect. Oh, and for breakfast we had coffee from Peet's on Larchmont where we spotted Molly Shannon grabbing a cup. Yay!
And now it is Tuesday and we continued the good eats. But no pics yet. Tomorrow we leave for Taiwaaaaaaaan! Yes, I'm excited. But I'm sad to leave LA, and the US. Quite sad. I'll be back though.
I'll try to post fairly soon after our arrival, but I do not promise anything. Till Asia then!