When we arrived in the US early April I was disappointed to discover that it was not really spring yet. For some reasons I thought everything would be green and we'd be enjoying some glorious sunny days with the occasional spring shower. Instead we encountered dry winds and dust and even a freakishly late case of freezing temperatures and snow in the foothills.
But now that it's late May I think it's safe to say spring has sprung! The spinach I planted on the day it snowed survived and I used some in breakfast yesterday, the day lilies in the garden are making buds again and we enjoy our afternoon coffee on the back patio. Glorious!
To celebrate spring Alexander and his sister decided we should have a dinner this past Wednesday with each of us contributing a dish that seemed spring-y.
We started the evening with rosemary gin fizz cocktails. They're actually supposed to be a Christmas drink, but sounded light and fun enough for the sunny days we've been enjoying.
For starters I prepared a frisee salad with some roasted mushrooms and radishes tossed with a lemon and olive oil vinaigrette and topped with a poached egg. Lovely!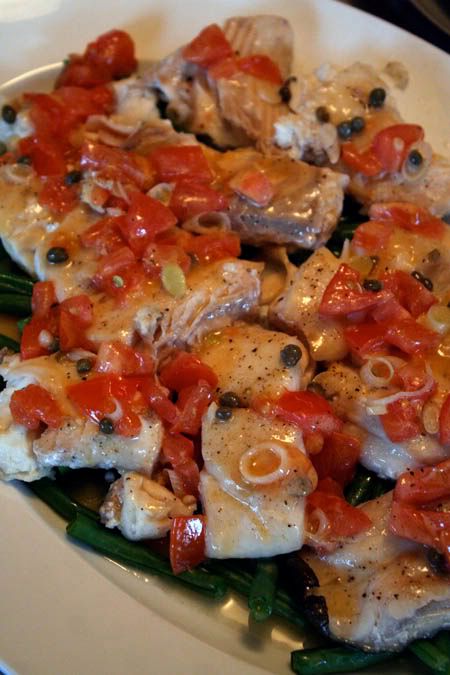 Olivia prepared the main dish, a pan-seared halibut on a bed of green beans and topped with a tomato and caper sauce. Delizioso!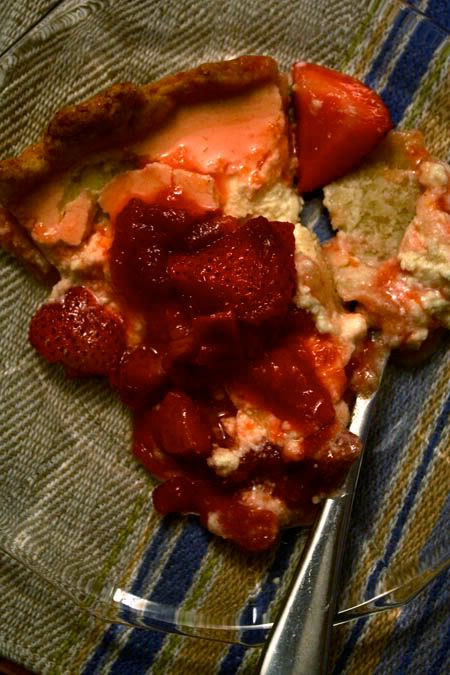 For dessert we enjoyed a decadent ricotta tart with strawberry and rhubarb jam that Alexander made. Everything from scratch, even the ricotta! I know I know, I married well.
I hope you're enjoying your spring, those of you in the northern hemisphere. For those in the southern hemisphere, happy autumn/fall!