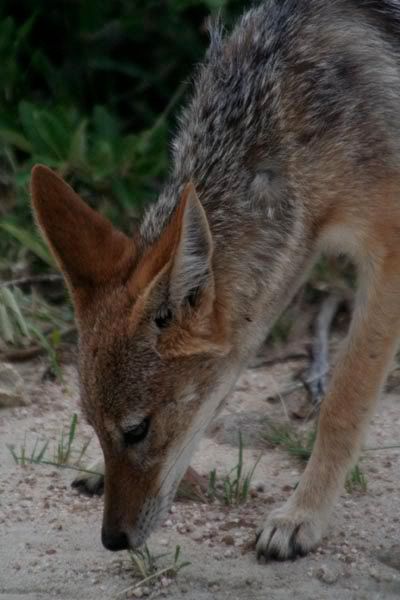 We are back in South Africa for a quick visit and despite making the mistake of following local news and becoming endlessly depressed as a result it has so far been an excellent trip. Perhaps it was because while we were pretty much still suffering from jetlag we took a trip to Kruger National Park with my parents for a couple of days.
Growing up less than an hour from the park we spent many a weekend and holiday there in my youth, mostly in the back of a car on endless daytrips away from the camp. I did not enjoy those trips much, luckily my parents learned to chill as they aged and these days trips to Kruger are spent taking medium distance daytrips, doing lots of reading and a whole lot of relaxing.
We stayed at Tamboti tented camp. As far as camps in Kruger go these small inexpensive ones are great value for money. The camps are tiny and pretty basic; they are raised over wooden platforms with an outdoor deck and come with comfortable beds, a closet, small fridge and outdoor furniture. A small barbecue area is next to each tent. Everything else you have to bring yourself. The kitchen facilities offer sinks, hot water boilers and two-plate stoves and there are shared ablutions.
What makes these basic camps so enjoyable is the fact that very little has been changed to the environment so one is still completely surrounded by indigenous forest that secludes each tent. Views are often of river beds, perfect for sitting back with a book and a cup of coffee while seeing the occasional waterbuck or impala wandering by. Hyenas often come up right to fence at night (sadly we did not have a visitor) and on our trip a small genet came by each night, once wandering up onto our deck to see what we were up to!
We had some excellent sightings on our trip; a buffalo herd numbering close to 400, huge flocks of marabou stork and even a couple of breeding pairs of the very endangered saddle-bill stork. One of the highlights was this beautiful male lion Alexander and I saw on a very early morning drive on our last day, accompanied by the rest of his pride. He walked alongside the car for quite a bit and as he was almost as tall as the car resulted in some nervous moments.
Also on our last day we met this gorgeous fellow, we pulled up right next to him and he did not seem too phased by our presence and was the perfect model for Alexander.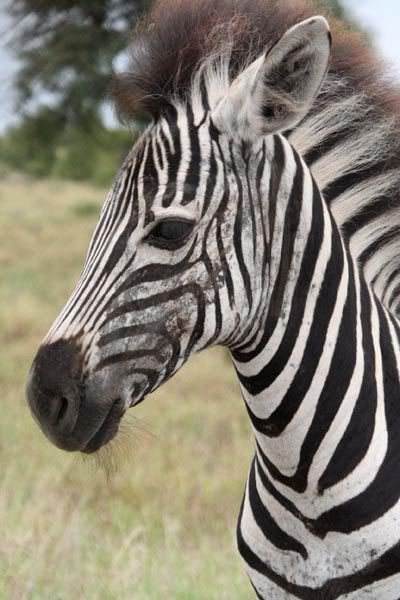 We left the park recovered from our jetlag and very well rested.
*Thanks to Alexander for all the pictures.
** I became an uncle just over a week ago! We share names and he is gorgeous despite his resemblance to a baby tortoise.
*** Internet here is a nightmare so I won't be a regular here until we are back in the States again in April.