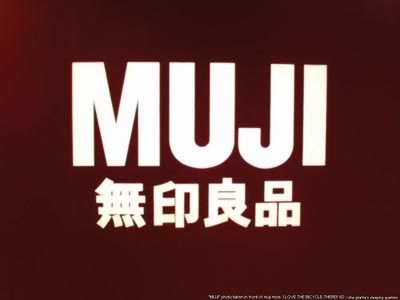 Alexander's love affair with Muji has become infectious. I've always liked their stores ever since I first discovered them here in Taiwan years ago, the stationary section in particular always made me happy.
More recently though, my enjoyment of their products has started to turn into a full-blown obsession. Sadly I cannot indulge fully in this obsession yet as we are still without home and full-time employment and will be spending the next few months traveling to Malaysia, South Africa and the US. But when we return to Taiwan in the summer I am most certainly going to be spending a lot of time and a lot of my income on Muji's cleaning products, toiletries, stationary, snacks… you get the picture.
For now I will just enjoy some of their well-thought-out and brilliantly designed products to make my travels easier. I just invested in a stylish black shoulder bag from them with several unobtrusive pockets inside and outside as carry-on luggage for those long flights ahead of me. The bag is sturdy and just the perfect size to comfortable store some in-flight necessities; a book, notebook, phone (turned-off!), i-Pod, light sweater and scarf, sunglasses and some toiletries. It can be adjusted on the sides to make the bag wider or narrower, a feature I enjoy as I can adjust it to my needs and mood.
I also picked up a clear storage bag that neatly fits in all my in-flight toiletries like hand lotion, fragrance, hair product and compact Muji toothbrush and toothpaste, everything under 100ml in size.
Something that's always bugged me is traveling around with heavy bottles of soap, shampoo and conditioner. But now I can store all these in small lightweight containers that I can refill as needed. The perfect size for a short two-week break in Borneo.
Finally we also got a piece of Muji luggage. Something we have desired for almost two years. A brown suitcase that is neither too large nor too small, just the right size for the two of us to fit in all our travel necessities.
I think I am set for the holiday that lies ahead now. And very much looking forward to returning to Taiwan for more shopping at Muji!
*I am sorry for not putting up any decent images here. I blame bad lighting, and not having a camera at home right now.