We woke up this morning at 4:45 to hike up Lion's Head again. Our friend Christel came to pick us up at 5 and minutes later we began our ascent. The light was faintly starting to change when we started our climb, by the time we reached the top the sun was just coming over Durbanville Hills and by the time we reached the bottom it was bright sunlight. We used to climb the mountain about three times a week during the summer, but have been pretty inactive during the winter. Hopefully we can get back into this routine. The sunrise sure makes the early rising worth it.
After our hike we went home and prepared for a day out in False Bay. It really feels like summer is here and today seemed perfect for going to the beach. We packed a picnic lunch, grabbed some books and sunscreen and headed to the tidal pool at St. James Beach, between Muizenberg and Kalk Bay. After dipping my toes into the water I decided against a swim. Instead we hung out on the beach, watching kids splashing in the shallow pool and trains going by.
We enjoyed a lunch of home-made Vietnamese sandwiches, complete with pickles, and root beer. One of these days I'm going to make root beer floats with these.
Around noon I began getting worried about suburn so we decided to head to Kalk Bay and treat ourselves to the best ice-creams in the city at The Ice Cafe. I had turkish delight and
rooibos
and Alexander had turkish delight with ginger. Superb! I wish they were closer, I'd go every day.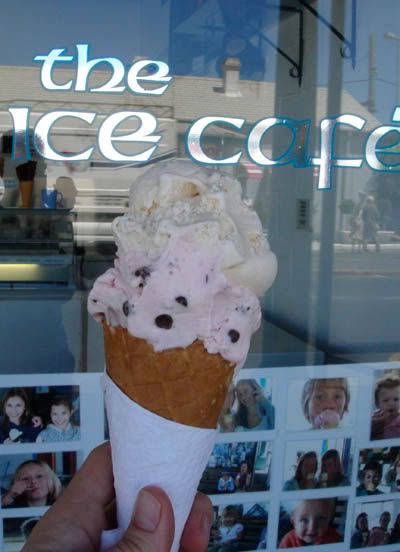 For more stories on False Bay head over to
Primitive Culture
.