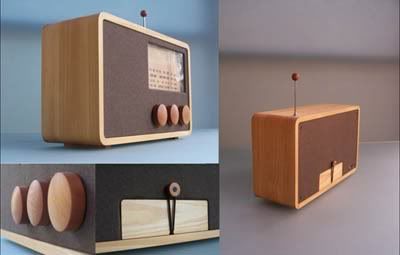 A friend took over our Internet connection for a moment yesterday to point out these incredibly cool and beautiful wooden radios to us. Isn't it adorable? I totally want one. You can listen to the radio or hook it up to an iPod or MP3 player, and you plug it into a power outlet or use batteries with it.
These babies are the brainchild of Indonesian designer Singgih Susilo Kartono. Not only do these radios create employment, but they are also crafted from responsibly sourced wood. Singgih makes sure that for every tree cut down to make radios another gets planted. The whole community is involved. And only a small amount of wood is used to make one radio.
For more product information and to find out about shops go visit
Wooden Radio
. I think you can order from the webpage, just mail me for my address details. Thanks!