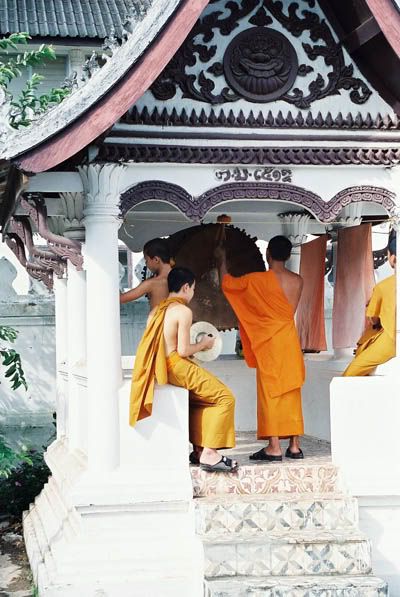 I first visited Laos in 2001. I had very little knowledge about the country aside from their recent history, but it sounded like the perfect antidote to a year and half of manic teaching to pay of my student loans. Luang Phabang with its heritage temples sounded particularly appealing. We headed there from the town of Vang Vieng on a nightmarish bus ride that lasted forever, and was made worse by the fact that I had to sit on the engine in front of the bus as it was packed. If it was not for the incredible scenery I don't think I would have made it.
I fell in love with Luang Phabang and wished we could have stayed longer. Such a beautiful and very laid back town. I enjoyed strolling around and trying out my new camera (forget the particulars) I got just before the trip.
I don't know if you can really see it, but the man in the picture above was smiling broadly, as if he had just realized how silly he looked with the wife holding the umbrella over him. This was taken near the old market.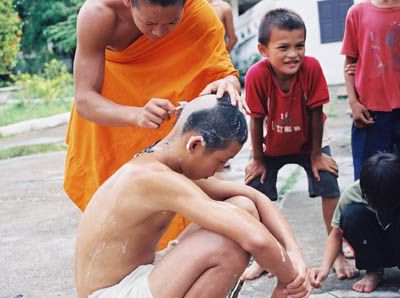 The novice monks were getting there heads shaved ahead of the full moon festival. The kid with the red T-shirt in the background made this picture for me.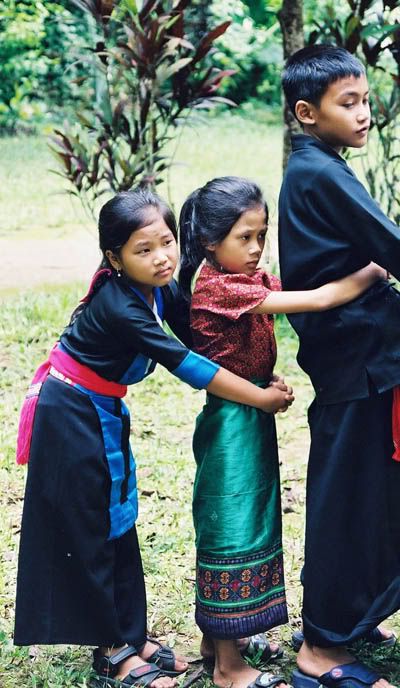 We were at Kuang Si waterfalls and these kids were acting out some games for a filming crew. I think it may have been for local television. The traditional clothes were all part of the show. I had to crop out a lot of empty space in this picture, I had (and possibly still don't have) no technique back then, but I liked the expressions I captured here.